Tiktok has seen a meteoric rise in the last few years, becoming one of the dominant video platforms on the planet and one of the most referenced cultural touchstones in popular and internet culture. One of the reasons for its unprecedented popularity is the shareability of its content, bite-sized videos streamlined and edited to be perfect little viral capsules. Naturally, this leads to one of the most common questions amongst TikTok creators who are curious who their audience actually is: Can you see who shared your TikTok?
Can you see who shared your TikTok?
Unfortunately, it's not currently possible to see who specifically has shared any of your videos on TikTok. This is in stark contrast to competing social media juggernauts like Twitter and Facebook. Both of those platforms allow you to see precise information not only on how many times your content has been liked and shared, but specifically which accounts are sharing it, giving you accurate insights into things like audience reach and engagement. While TikTok doesn't give you this level of precise data, it is possible to get some at a glance numbers about how many times one of your videos has been liked and shared.
Related: How To Download TikTok Videos That Can't be Saved
Why can't I see who shared my TikTok?
It's not entirely clear why TikTok has chosen to obscure information about who shares your content on their platform. While there has been some speculation that it's a privacy concern, there's nothing specifically in TikTok's privacy policy, terms of service, or IP policy that directly addresses disclosing the identity of people that share your content.
It's very possible that TikTok has chosen to keep that information private simply because doing so means more people are likely to propagate content across the platform if they can do so anonymously, and that kind of sharing is a big part of the core appeal of video services like TikTok.
How to see shares on TikTok
While it's not possible to see specifically who shared your content, there are multiple ways to see how many times it's been shared.
Look at the video itself on your profile page
Select your profile from the icon bar.

Select the video you want to check. You should be able to see the number of shares at the bottom of the video.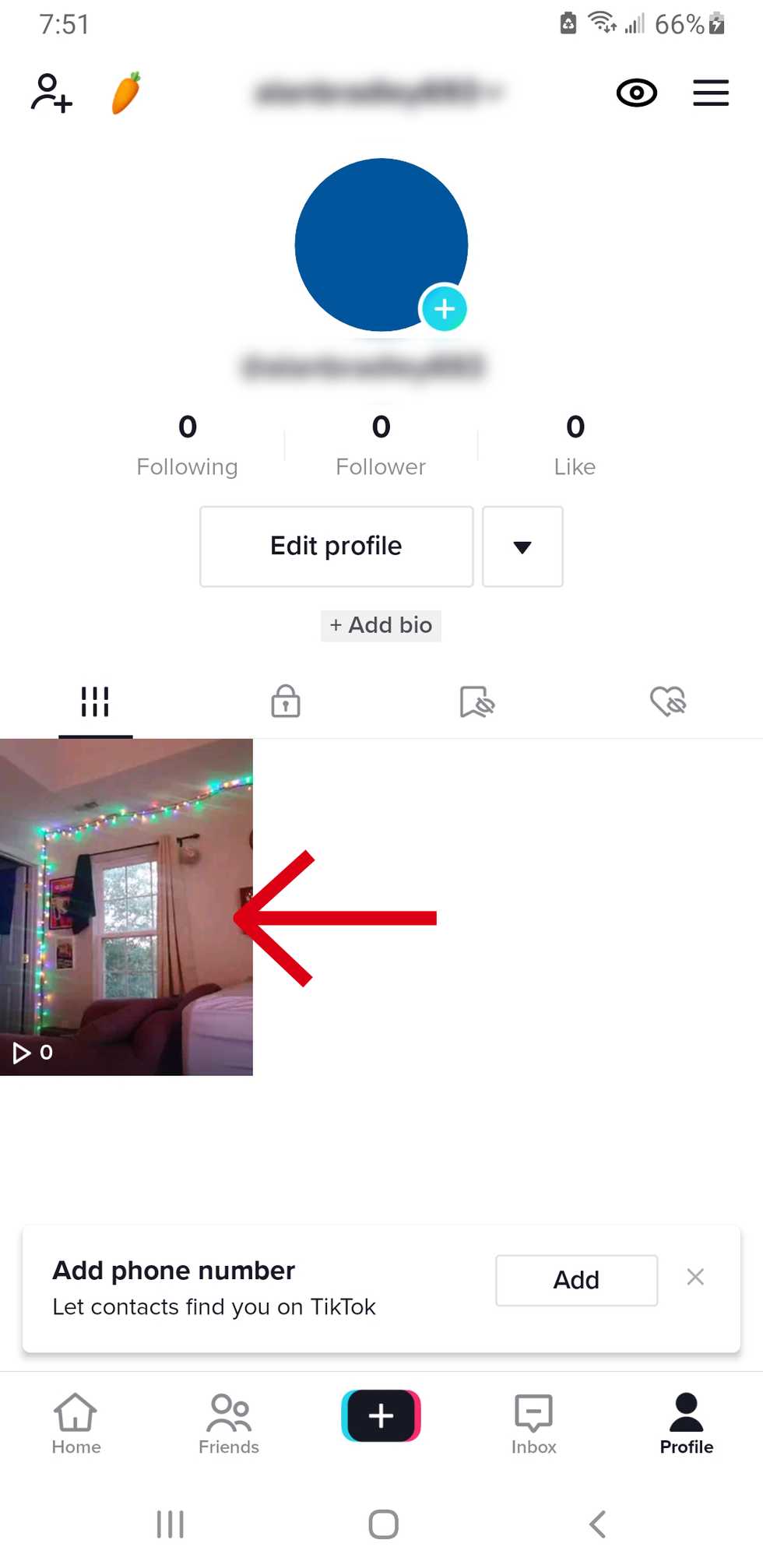 Analytics
It's also possible to view the number of shares a video has received (as well as a wealth of other information) from the analytics page, though you'll need to have creator mode enabled to do so.
On your profile page, select the hamburger icon.

Select Creator tools.

Select Analytics.

Select the Content tab.

Select the video.

View shares and other data on the video's analytics page.
How to make sure people can share your TikToks
Given how important shareability is to TikTok as a platform, it's absolutely crucial to make sure your videos are shareable if you want to build a following. By default, however, accounts on TikTok are private, meaning that the content you make isn't shareable until you dig into the settings. Here's how to ensure your videos can be shared as widely as possible.
Select Settings and privacy from the hamburger menu.

Select Privacy.

Toggle the private account setting to public.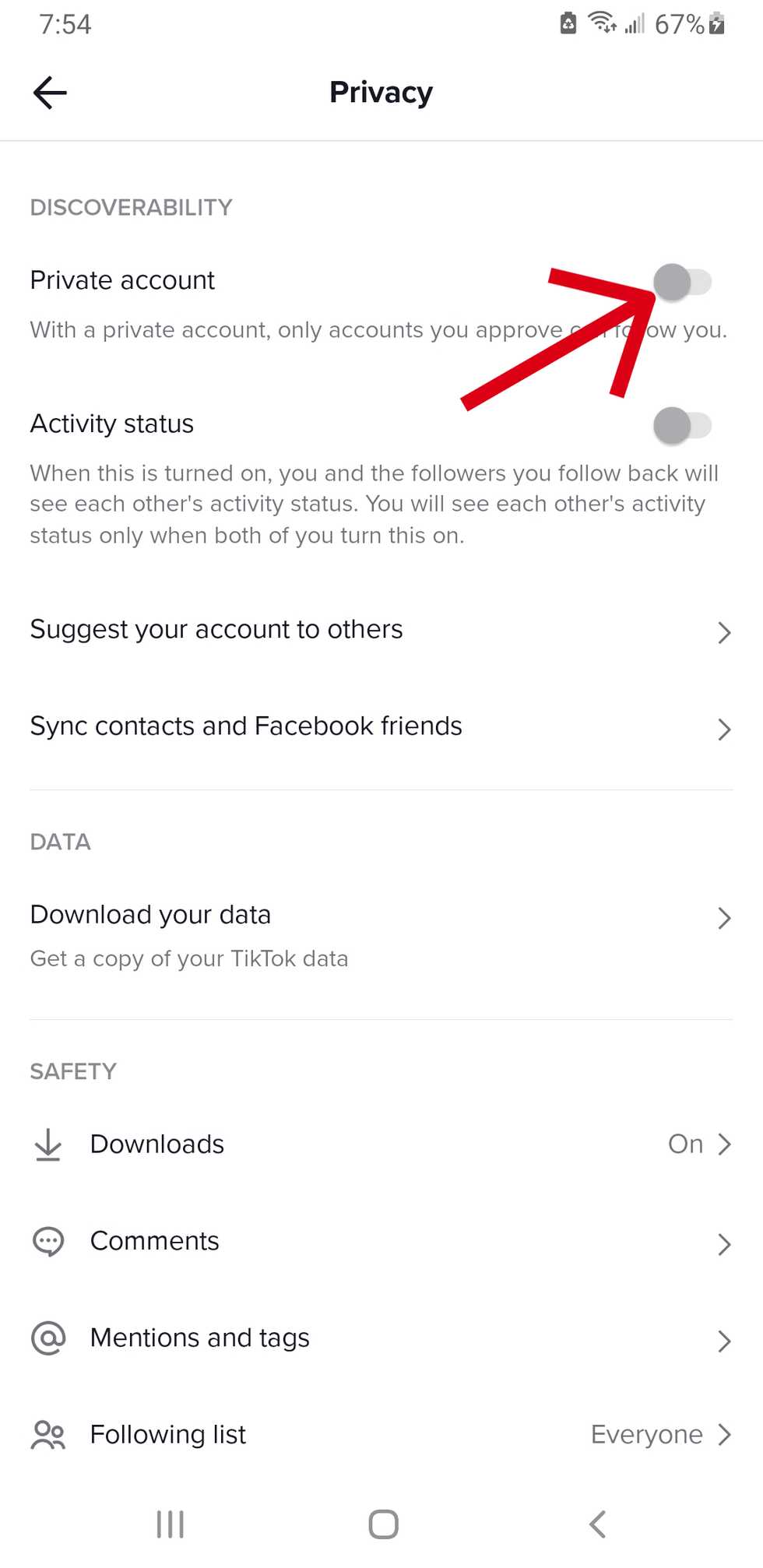 Conclusion
Though it's not possible at present to see exactly who shares your videos on TikTok, there is a fair amount of other data available to help you check your content's performance. It's a great way to get a sense of what does well on the platform and, if your aim is a bigger audience, tailor future videos to help drive engagement.