There are endless dating platforms out there to suit all types of needs for singles—and while Facebook Dating might seem like a convenient option, it's certainly not for everyone.
If you're one of those people who is wondering how to delete Facebook Dating after giving it a try, it's a surprisingly easy and straightforward process. Here's your step-by-step guide to deleting a dating profile on Facebook.
What Is Facebook Dating?
Facebook Dating is similar to other dating platforms—but it distinguishes itself from the Tinders and Bumbles of the world by giving users access to "suggested match" profiles rather than simple swiping. It then allows you to comment on a photo or respond to an icebreaker question if you want to get to know someone better. Since Facebook already has so much information about their users, they believe that they're able to provide better matches based on mutual friends and interests.
Crucially, rather than being a separate app, it's integrated within Facebook. If you already have the Facebook mobile app, the dating feature is embedded within it. You have to activate it, but there are no extra downloads required.
How to delete Facebook Dating
If you've ever tried to delete your regular Facebook account you might be worried that deleting Facebook Dating will be a similarly difficult and annoying process—but thankfully that's not really the case.
1. Open the app.
Start by opening the Facebook Dating section of your Facebook app.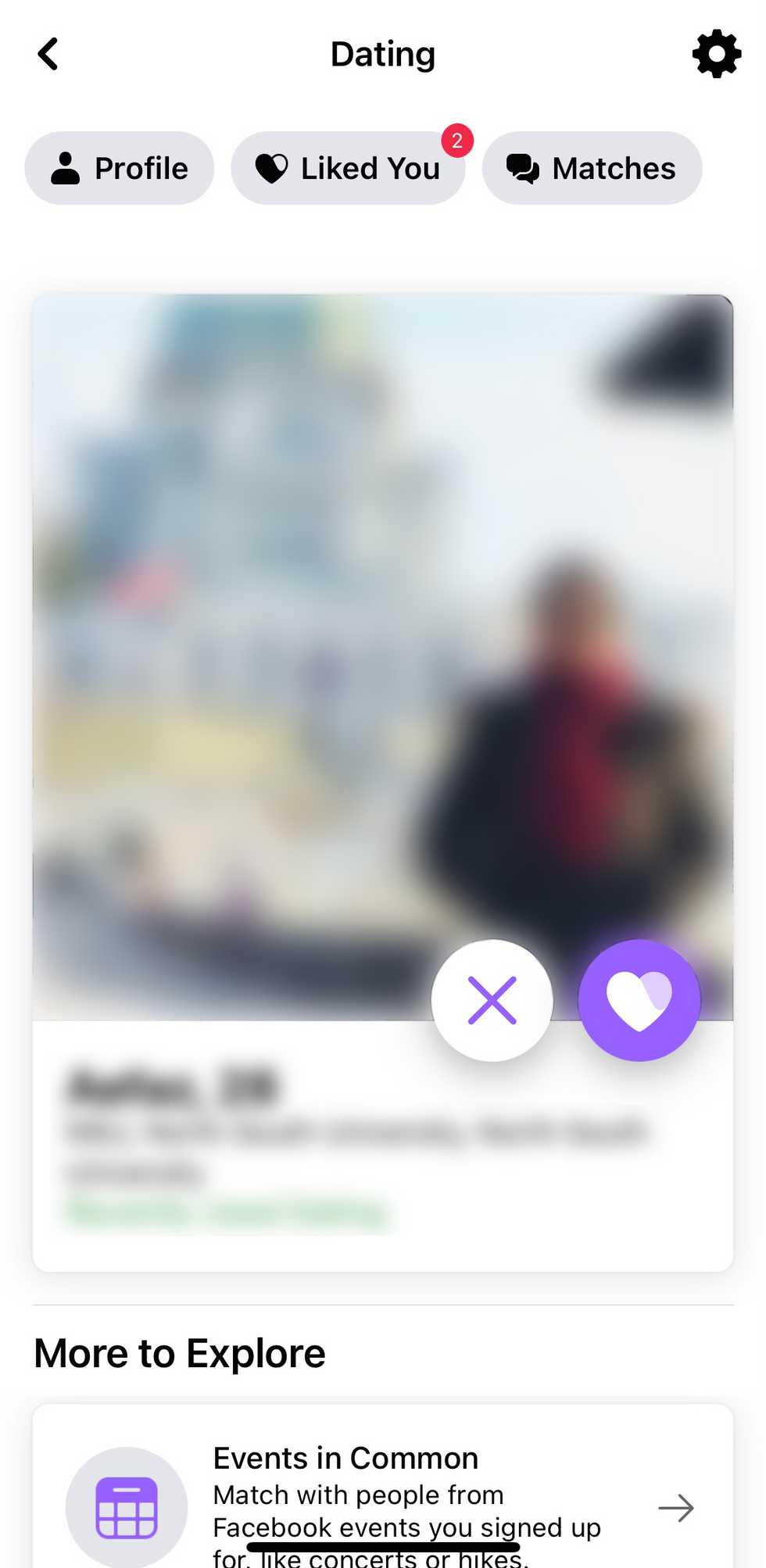 2. Head to "Settings."
Click the "Settings" gear icon in the top right-hand corner. This will take you to the "Ideal Match" settings. Be sure to toggle to "General."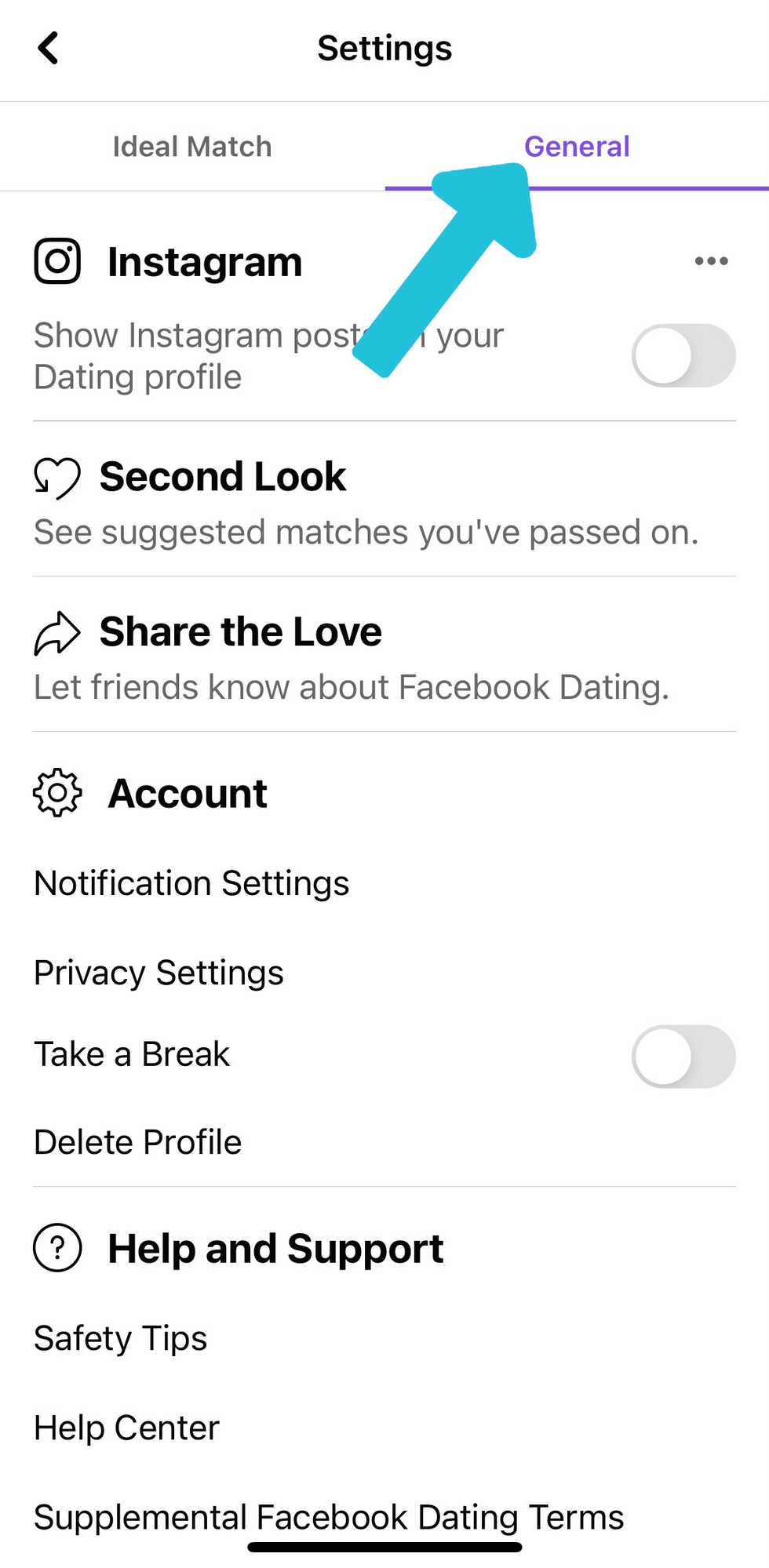 3. Scroll to the "Account" section.
Find the "Account" section in the General Settings and click "Delete Profile."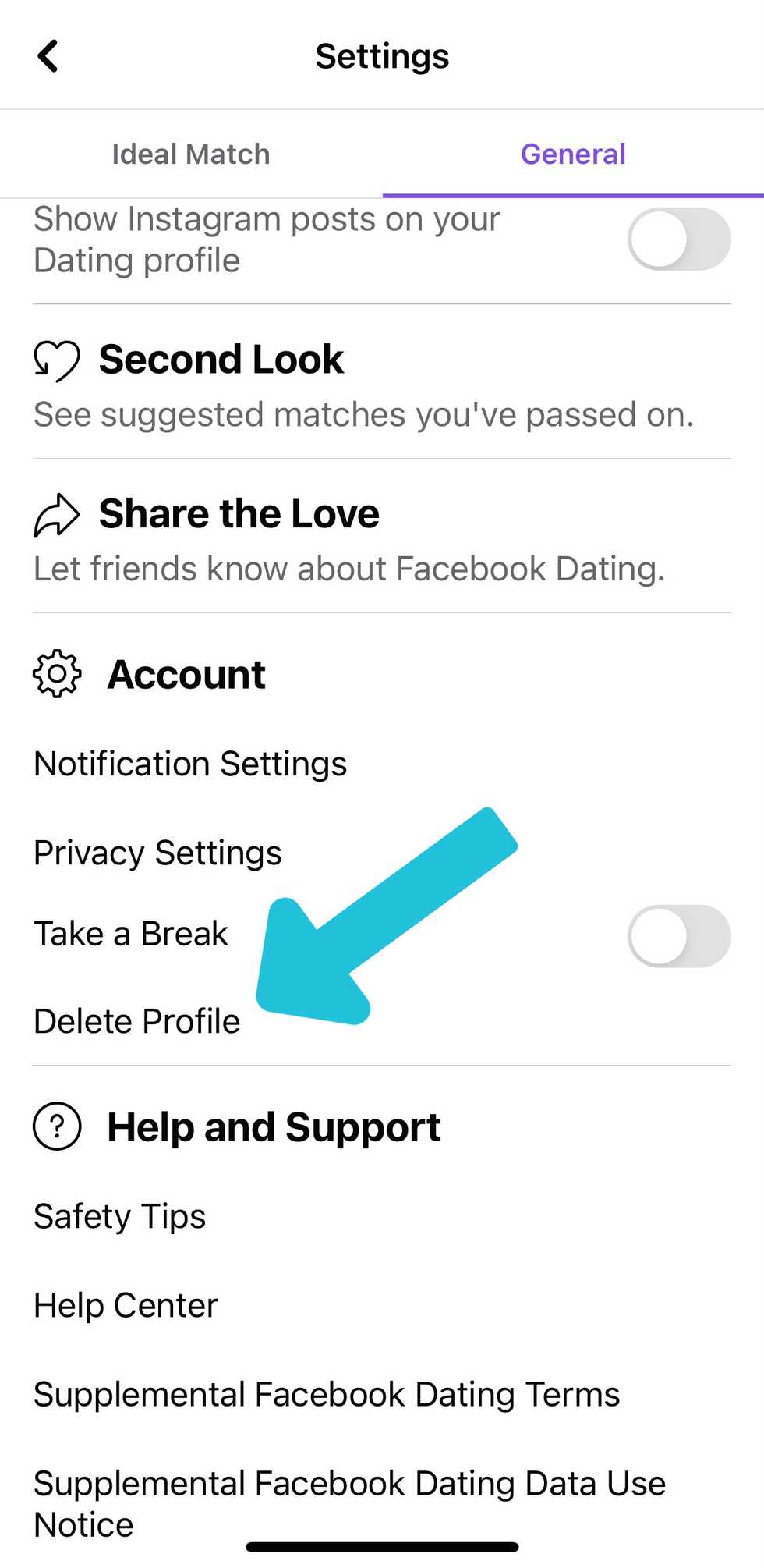 4. Select your reason for leaving.
The Facebook Dating app will ask you to provide a reason why you want to delete your account. You can add details like "I met someone" or "I was just curious but didn't plan to use Facebook Dating" or you can skip giving details entirely.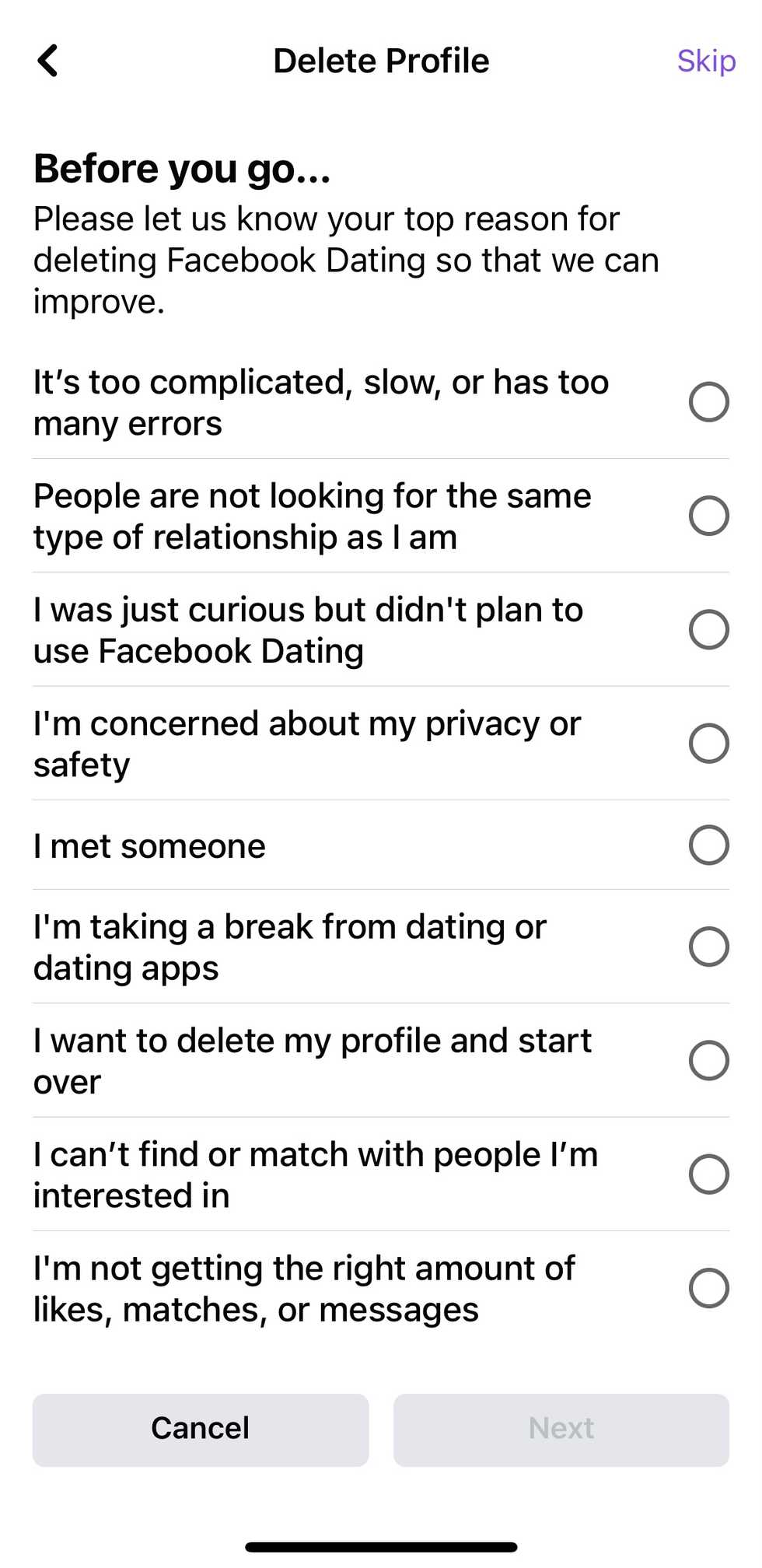 5. Confirm you'd like to delete.
You'll receive a pop-up message at the bottom of your screen as the final step. Simply click "Delete" and your profile will be erased for good.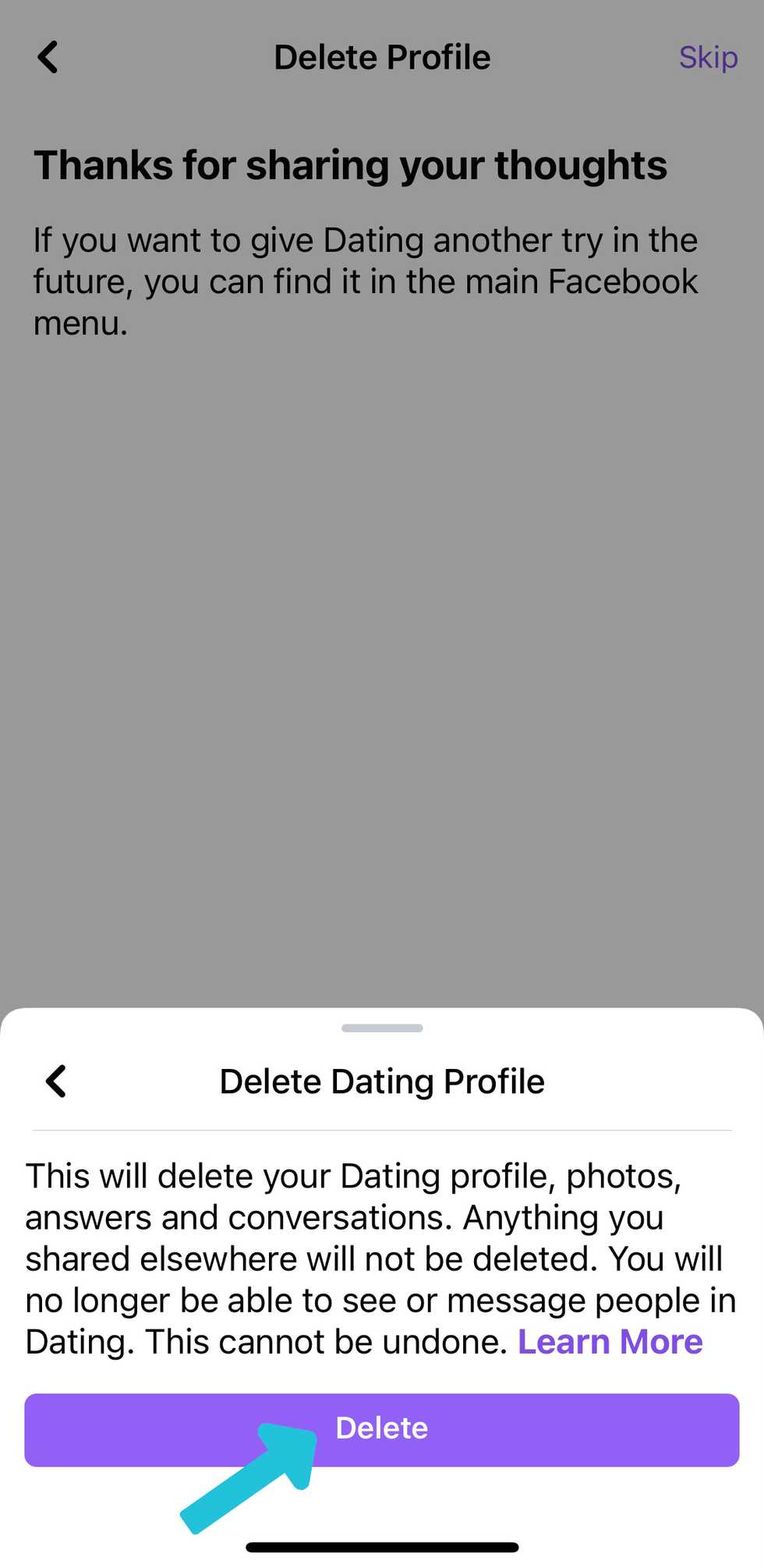 6. Note that all conversations will be permanently deleted.
If for any reason you'd like to save certain aspects of your Facebook Dating profile (such as the first messages between you and your new significant other) make sure to take screenshots before hitting delete. There is no way to retrieve old conversations once you've deleted your account.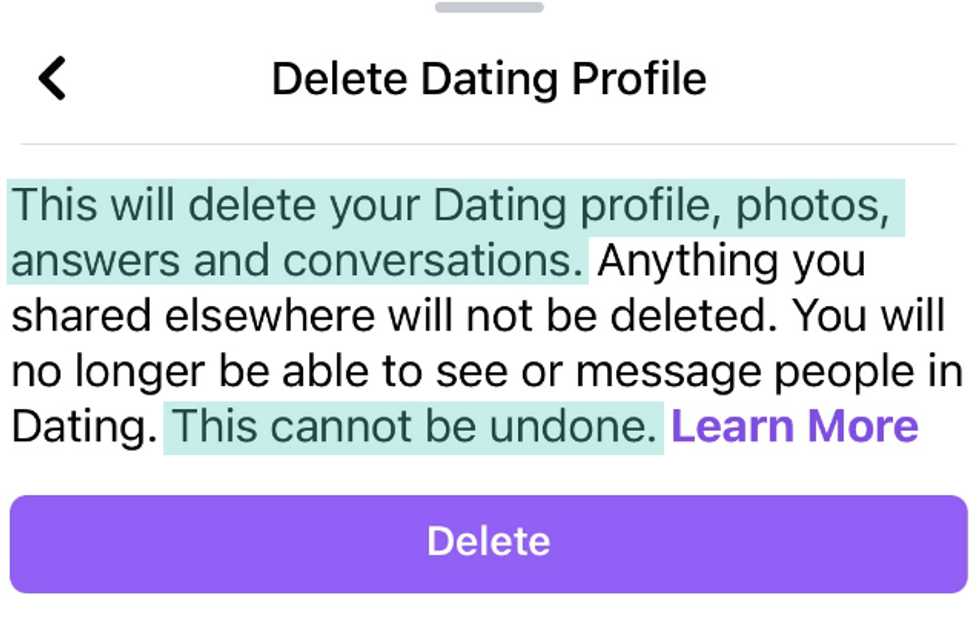 How to turn off Facebook Dating without deleting
If you don't want to completely erase your profile but you do want to take a rest from seeing matches and receiving messages, you can always opt to take a break from Facebook Dating. Here's how to activate the "Take a Break" option. Follow the first three steps above, and then:
1. Toggle the "Take a Break" switch.
Facebook lists this option just above the "Delete" button.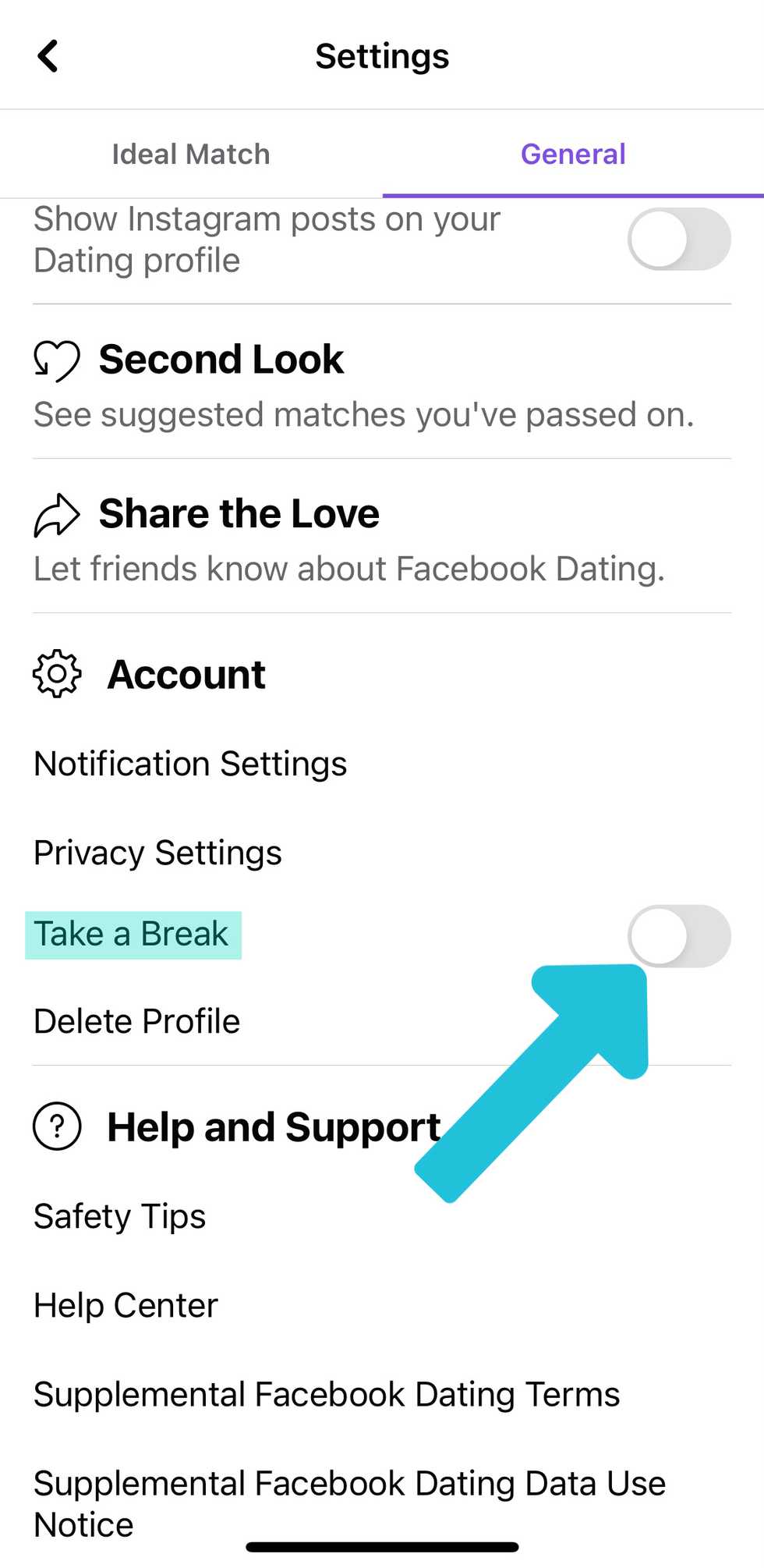 2. Confirm you'd like to take a break.
You'll receive a pop-up message at the bottom of your screen asking you to confirm whether you want to take a break. Click "Continue."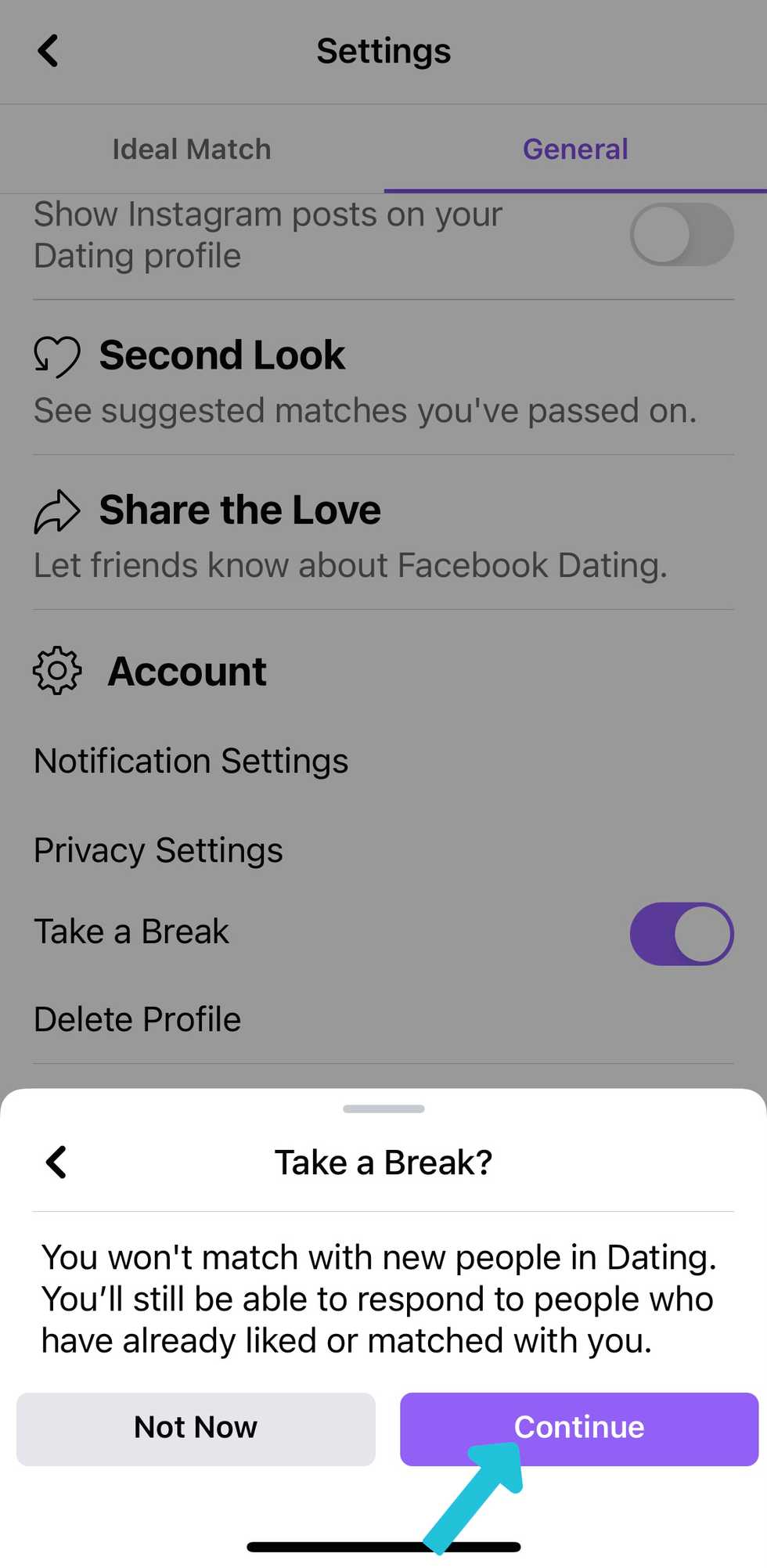 3. Note that you'll still have access to existing conversations.
Taking a break simply cuts out the ability to match with new people. If things are getting serious with a Facebook Dating match or you want to continue pursuing your current pool of matches, you'll still be able to do so in "Take a Break" mode.