eBay got its start in a San Jose living room as a way for founder Pierre Omidyar to buy and sell unique Pez dispensers. In the decades since, this online marketplace has blossomed into a platform known all over the world, with more than 1.3 billion items for sale and over 182 million buyers searching for those items. If you've ever wondered how to sell stuff on eBay, you're far from alone.
This enormous user base makes eBay a fantastic place to go to if you're looking to make some extra money selling things you no longer need. Where else can you reach hundreds of millions of potential buyers with the click of a button? And the good news is, it's easy to get started.
While you may not be able to make a living off selling items on eBay, you can probably make some good side money. Steven Keys, co-owner of Trip of a Lifestyle, a blog that combines personal finance and travel adventures, started using eBay to sell Pokemon cards when he was 12.
"If you have access to an in-demand product at below-market prices, that's when you can start to make real [money on eBay]," he said.
How does eBay work? A primer
If you're wondering how to sell something on eBay, you'll be glad to know the process is pretty simple. But first, it's important to know the basics: eBay is an online marketplace that allows individuals to buy and sell just about anything. There are two basic ways to list any item you'd like to sell. You can set your own price, called a Buy It Now price, or you can have eBay set up an auction for you. Once a transaction takes place, the buyer pays for shipping, and once that happens, the seller packages the item and ships it to the buyer. Done deal!
How to sell something on eBay for beginners
It's important to know that eBay is unlike many of those "get-rich-quick" schemes you hear about; you truly can make money selling items on eBay. And it's not necessarily difficult, either. Below, we'll walk you through how to sell something on eBay, complete with screenshots.
Set up an eBay profile
eBay makes it easy to sign up for a new profile. You can use your email address, your Google account or your Facebook account. If you choose to sign in with Google or Facebook, there's nothing else you need to do—you can start selling right away. However, be aware of privacy concerns with using Facebook to log in to other websites.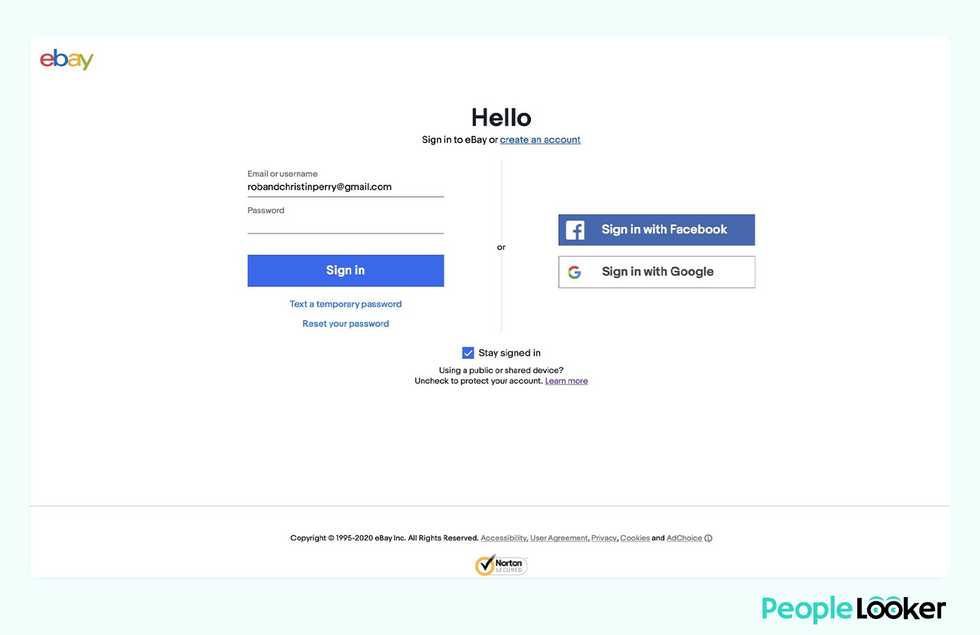 Decide what to sell
It helps to have an idea of which items sell well and which don't. But don't worry; you don't have to overthink this. "I always tell people to start with what they know," said Jessica Myers, owner of the Now That's Thrifty blog. "The more you know about a category, the better off you will be when looking for things that will sell. Plus, you will be able to answer more questions that people may have about the items." Good Housekeeping lists home goods, outdoor furniture, appliances, jewelry, collectibles and technology as some of the hottest-selling items on eBay.
Set up a listing
How does eBay work when it comes to setting up a listing to sell an item? Just like selling items in a brick-and-mortar store, appearance is everything. In order to have your post stand out, you've got to make it clear and concise. Most important is a full-color photo that clearly displays what you're selling and the condition it's in.
"Good photography and good keywords in the title are important. Using good English and giving a detailed description of the item that shows your knowledge and care for it will instill confidence in buyers," said Keys.
Here's a step-by-step guide to creating your first listing if you're wondering how to sell stuff on eBay:
Step 1: Type your item into the search bar.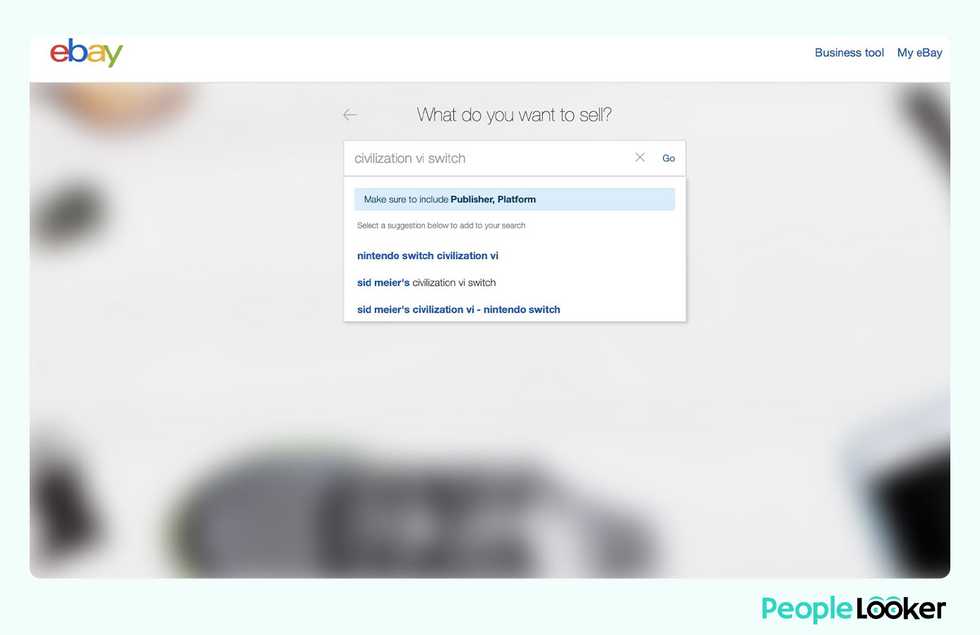 Step 2: If something comes up, that means other items like this have been sold on eBay. Click "Sell one like this."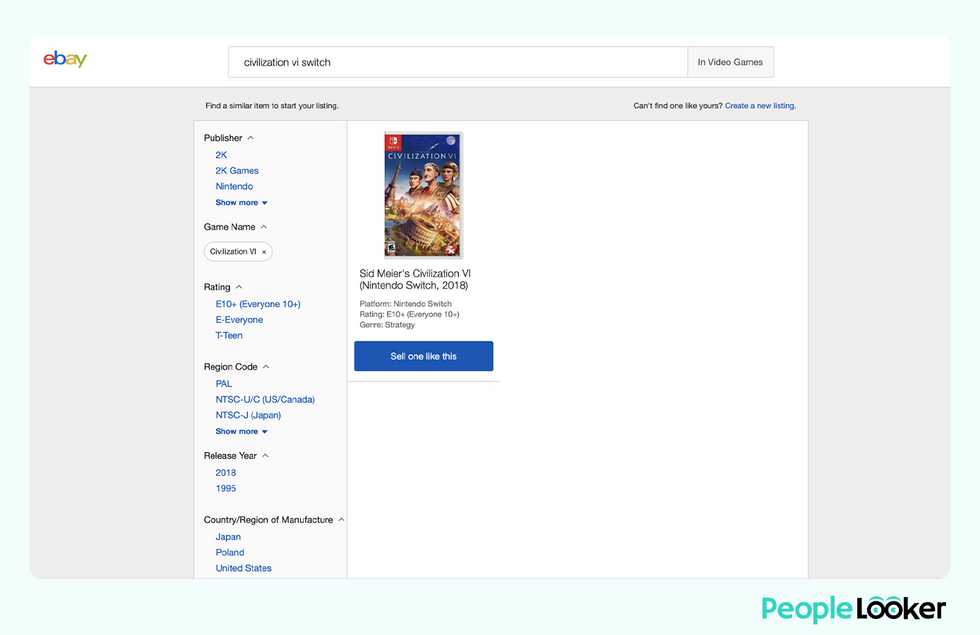 Step 3: Create a title and add photos to your listing. You can use a stock photo, but you're better off using your own.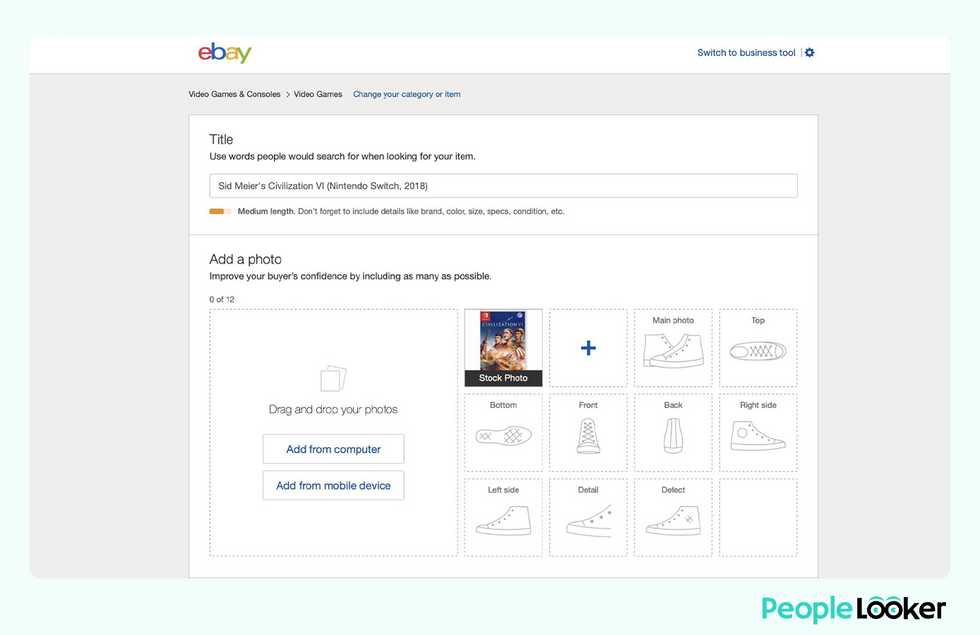 Step 4: Decide whether to use eBay's auction feature. If you choose to do an auction, eBay will set a suggested starting bid for you, and it will also suggest typical shipping rates for your item based on past transactions.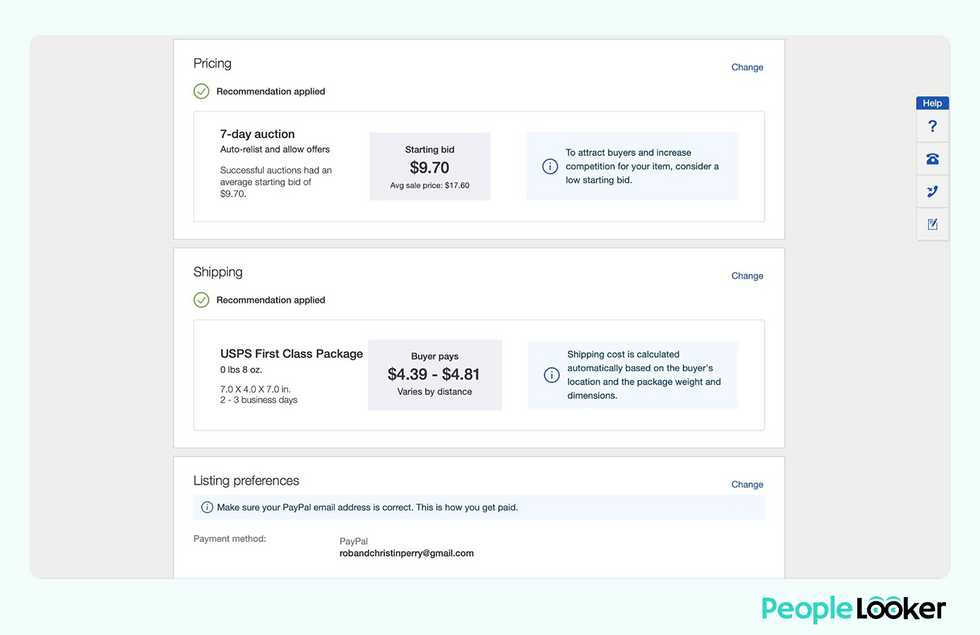 Auction vs. Buy It Now
How do you determine whether your item should sell at auction or at a Buy It Now price? It's mostly preference. Auctions typically run for seven days, and they allow potential buyers to "bid" on the item, which ultimately sells to the highest bidder when the auction expires. This feature, which is unique to eBay, is especially helpful if you're not sure what price to set.
"If an item's value is difficult to establish, and I simply want to accept whatever the 'market price' is for an item, I'll typically list it for auction with a starting price of $0.01," Keys said. "Most of the time, the auction process and huge pool of potential bidders generally results in the item closing near its fair market value."
Auctions sometimes result in potential buyers duking it out in a bidding war, but most items aren't likely to soar past market price (though rare, unique or hard-to-find items sometimes can). If you're intent on getting the price you really want for an item, you'll be better off skipping the auction and instead setting a Buy It Now price.
Another option is to set a Buy It Now price within your auction. This gives buyers a choice to purchase your item at your set price instead of bidding. Once that happens, the auction ends and is closed to further bidding.
Determine your price
Suppose you'd like to set your own price for your item. How do you know where to begin? Keys shares a helpful tip: "The best way to establish if something will sell (and what it will sell for) is to search for it on eBay and filter by 'Sold Listings.' Looking at listed prices will tell you what people are asking, but 'Sold Listings' will tell you what sales actually happened, which is much closer to the true value of an item, and what you should expect to make."
Complete the transaction
You've completed your first eBay transaction. Someone wants the item you're selling, you've agreed on a price that suits you both and the buyer has purchased the item. Now what? When selling items on eBay, the buyer pays the cost of shipping, and it's the seller's responsibility to package the item properly and ship it to the buyer in accordance with the agreed-upon shipping rates and delivery speed.
Payment must take place before the item is shipped, and most sellers accept multiple forms of payment, like Paypal, credit and/or debit cards, and even Apple Pay.
Common eBay selling mistakes to avoid
Despite its simplicity, there are some mistakes you'll want to avoid in order to try and prevent losing money or customers. eBay experts shared the following selling mistakes if you're wondering how to better sell stuff on eBay successfully:
Avoid listing items that aren't selling well. It's a waste of your own time and money.
Don't misrepresent your item. It's better for your customers to receive something better than they expected rather than worse.
Remember that customer satisfaction is of the utmost importance on eBay. The better your customer feedback percentage, the more likely other people are to buy from you.
Don't skimp on packaging. Yes, shipping supplies and rates are incredibly expensive these days, but your feedback will be negative if your customer receives a damaged item.
Never ship an item without using the tracking feature. It'll be a lifesaver in the event of a dispute.
Staying safe while selling things on eBay
If you're planning on selling items on eBay, don't lose sight of the fact that it's an online transaction and as such, safety and privacy should always be top of mind. Though they're not common, scams can and do happen.
To avoid this, a basic people search on any potential buyer is a good idea, and it may make you feel more comfortable accepting that they are who they say they are. Avoid meeting someone in person to exchange goods. Shipping is always safer, and is in line with eBay's terms of use (which is a great excuse to use if someone pressures you to meet in person).
Now that you know how to sell stuff on eBay, it's time to make a little pocket change. If you're looking to pare back on your extra stuff and make a little cash in the meantime, eBay is a great place to try.