Disclaimer: The below is solely intended for informational purposes and in no way constitutes legal advice or specific recommendations.
Staying organized is good for you.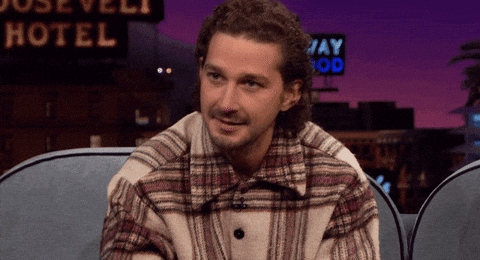 Seriously, science proves that being organized – aka keeping track of all the "stuff" in your life – will make you less stressed, get better sleep and stay in shape.
For most of us millennials, the bulk of our stuff we need to keep track of is digital. Just because you can't see a pile of papers on your desk, doesn't mean the mess isn't overwhelming you.
There are more good reasons why you want to keep track of your digital data. Below we look at useful tips and reasons why you should keep track of this stuff that you probably didn't think about before…
Keeping Track Of Your Files
How much do you hate searching for a file on your computer? Then when you finally find it you discover it was in a folder of all your other "stuff."
An organized computer will allow you to do what you do more efficiently. Having a simple way to keep track of the files on your computer is key to not going crazy.
Here are a few tips:
Use folders and subfolders. Subfolders are important in organizing your files – just don't overdo it.
When naming your files, be short but descriptive. Avoid abbreviations, as this usually makes it harder to find files later.
Make it a habit to file your new document or download into the appropriate folder right away.
Archive files that you won't look at or use for a while. Place these files into the correct subfolder in a main Archive folder.
Prevent clutter by using cloud-based apps. You can use an application like Dropbox or Google Docs for storing documents.
Being able to access your data quickly and easily when you need it will have a positive effect on your life. (Sounds corny, but it's true).
Keeping Track Of Your Contacts
There are many apps and methods for organizing your contacts. Some systems might work better for you than others.
Whether you're a social butterfly or an introvert, one thing you should always do is maintain current contact info.
PeopleLooker is an easy way to potentially find the current phone number and address of someone.
Say you want to reconnect with an old childhood friend, or get the current address of a relative to send a holiday card to, or know the birthdays of friends so you can write those dates down in your calendar.
Search for those people with PeopleLooker and keep your contacts list fresh.
Keeping Track Of Your Notes
Between shopping lists, to-dos, reminders and random thoughts, notes can easily stack up on your phone. And if not organized, makes writing the note down pointless.
Keep track of your notes with an app like Evernote, Simplenote or Google Keep.
When you have your notes in order, your life will feel more on the track you want it.
Keeping Track Of Your Passwords
By now you know that you're not supposed to use the same old password every time you make an account online.
Doing so just puts you way more at risk for being hacked and having your information stolen.
Instead of telling you to come up with strong passwords, we're going to let you in on a little secret: Get a password manager.
A password manager creates strong, encrypted passwords for all your accounts. You only need to remember one password to access your "database" of passwords.
LastPass or Encryptr are great options.
Keeping Track Of Your Public Record
There always comes a time when you're going to want to know important information you may have forgotten about. Information about you. Like your old addresses, phone numbers and those of your family members.
Having this info at your fingertips by looking up your public record with PeopleLooker makes things so much easier when you need to fill out a rental application or provide information for a credit check.
Today, make it a mission to keep track of the data in your life. You won't be disappointed.