Disclaimer: The below is solely intended for informational purposes and in no way constitutes legal advice or specific recommendations.
If a photo tells a thousand words, then these celebrity Instagram posts should read, "Bizarre" a thousand times over because we can't make any sense of what was going through these celebrities' minds when they made these posting decisions.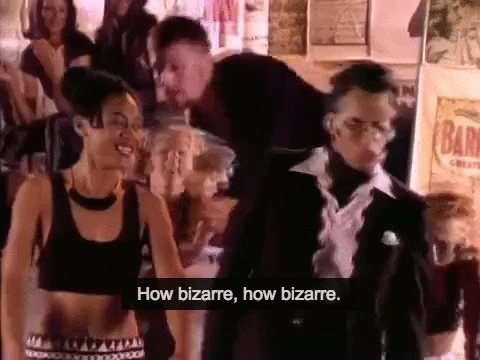 Here are five of the most bizarre celebrity Instagram moments:
Mischa Barton and that bizarre bikini tribute
Following the death of Alton Sterling, a man who was killed by police in Louisiana last year, the actress took to Instagram to speak out about police brutality.
In the since-deleted post, the former O.C. star wrote, "I'm truly heart broken [sic] to watch videos like the #altonsterling execution."
She continued with calls for action: "Somebody make change. We need gun control and unity."
While her words were well-intended, her choice of photo was not.
Next to such a sensitive message was a very insensitive photo: Barton looking pensive in a bikini, standing on a yacht, with wine glass in hand.
After facing backlash, Barton deleted the post. But not before someone commented, "Hard to take you seriously while you post a picture of you sipping alcohol on a yacht."
Rihanna's peculiar photoshop rampage
Self-proclaimed "bad girl" Rihanna seems to be living up to her nickname.
The singer recently went on an Instagram rampage of posting photoshopped images of Queen Elizabeth II's face on her own body.
She captioned the photos in weird ways too. One post shows an image of Rihanna wearing a fluffy heart-shaped dress with the Queen's face superimposed and says "y'all chickens is ash and I'm lotion."
With no explanation into the bizarre behavior, viewers have been forming their own opinions. Some have called the act disrespectful and stupid, while others think the star is just showing a funny side.
Nicki Minaj talking to a mentally ill woman
Last year, rapper Niki Minaj posted a video on Instagram of a mentally ill woman on the street, in which Minaj can be heard talking and laughing at the woman. When the woman walks away, Minaj laughs and says, "Miss, what did I do? Can we talk?"
Despite the obvious criticism this post stirred up, Minaj did not delete the post nor change the caption (which was the laughing-so-hard-you're-crying emoji).
In response to Minaj's post, the National Alliance issued this statement: "Nobody would make fun of a cancer patient, and mental illness is an illness like any other."
What made Minaj take the video, post it and then not delete it, is just odd.
Kim Kardashian's weird angle choice
Kim Kardashian fans didn't know what to make of this photo of her – well, we don't really know what's going on, but it looks like husband Kanye West is inspecting her ass.
After her October robbery incident, Kardashian has been posting to Instagram in a different style, which seems to be favoring family moments than ways of showing off her wealth.
But it was this photo that was the strangest and it's gotten Kardashian's fans scratching their heads.
Jaden Smith… rambling inner thoughts outload
Social media can be a good way of expressing your thoughts and ideas. But sometimes we get carried away and then it gets strange.
Like when Karate Kid star, Jayden Smith went on Instagram live to share a few thoughts with his followers.
Sitting in a car at the DMV, Smith says, "It's going to be so funny to tell my dad that I failed straight up," possibly referring to taking a driver's license test.
The rant continues with statements like; "I'm about to move out of L.A. There's a lot of bad things here." And, "What is Instagram live? Why aren't scientists Instagram live-ing? Why am I? Why aren't people Instagram live-ing to cure cancer right now? Why aren't people Instagram live-ing about peace right now? This makes no sense. Nothing about this life makes any sense."
The rest of us might not understand what made these celebrities post these bizarre Instagram moments, but hey – we all do weird things sometimes.
If you want to discover more bizarre social media moments, why not explore your old social media profiles? Lol. Use a tool like PeopleLooker to uncover all your old social media accounts and profiles of your friends.