Sure, sites like Match, Lavalife and OkCupid were big back in the day. And yes, Tinder is huge right now. But if you want to look at it from a historical context, Grindr is arguably the single online dating option that's most changed dating. So what is Grindr, exactly?
Launched in March 2009, the new Grindr dating app's impact would revolutionize gay culture, hookup culture, and dating culture generally, thanks in large part to its location-based functionality, which made short-term, casual meet-ups not only possible, but easy.
Grindr was the first viable mobile option designed specifically for gay and bisexual men to meet other men, making it a huge departure from desktop-based online dating sites at the time. The addictive and exciting nature of the app quickly paved the way for location-based apps to take over straight dating as well, as Tinder and Bumble and an army of swipe-based clones flooded the online dating marketplace.
After all the change its wrought on the way people of all orientations seek and find love (and lust) in today's dating culture, Grindr is still a hugely popular app in its own right, a decade from its launch.
So does that make Grindr gay app numero uno? Well, that depends on what you're looking for.
Inside the Grindr app
Grindr requires little from the user in terms of setup—the approach seems to be predicated on getting users in as easily as possible and then letting them populate their profiles and preferences of their own accord, rather than stacking the initial sign-up phase with lots of demands.
Unlike other apps that ask users for their real first names, often by linking to Facebook profiles, Grindr is unabashedly pointed in another direction: It encourages you to "Set a display name" instead—which can be anything, or just an emoji or even nothing.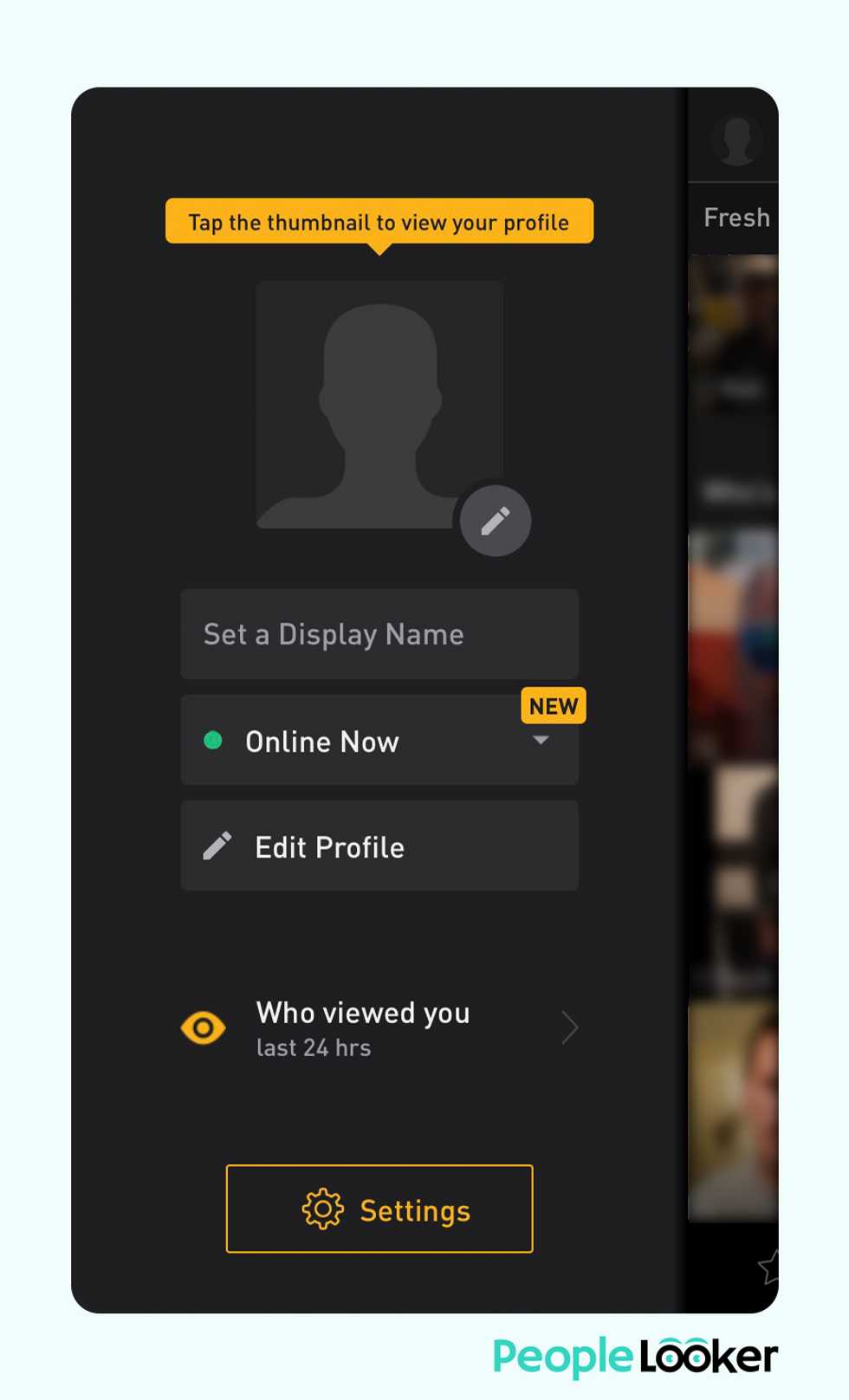 Filling out the rest of your profile includes an "About Me" section, age, height, weight, body type, sexual position preference (as in top, bottom or versatile), ethnicity, and relationship status. There's also your "tribe," where you can identify yourself as a bear, an otter, a jock or a daddy, as well as things like discreet, clean-cut, leather, rugged, trans and poz (short for HIV-positive).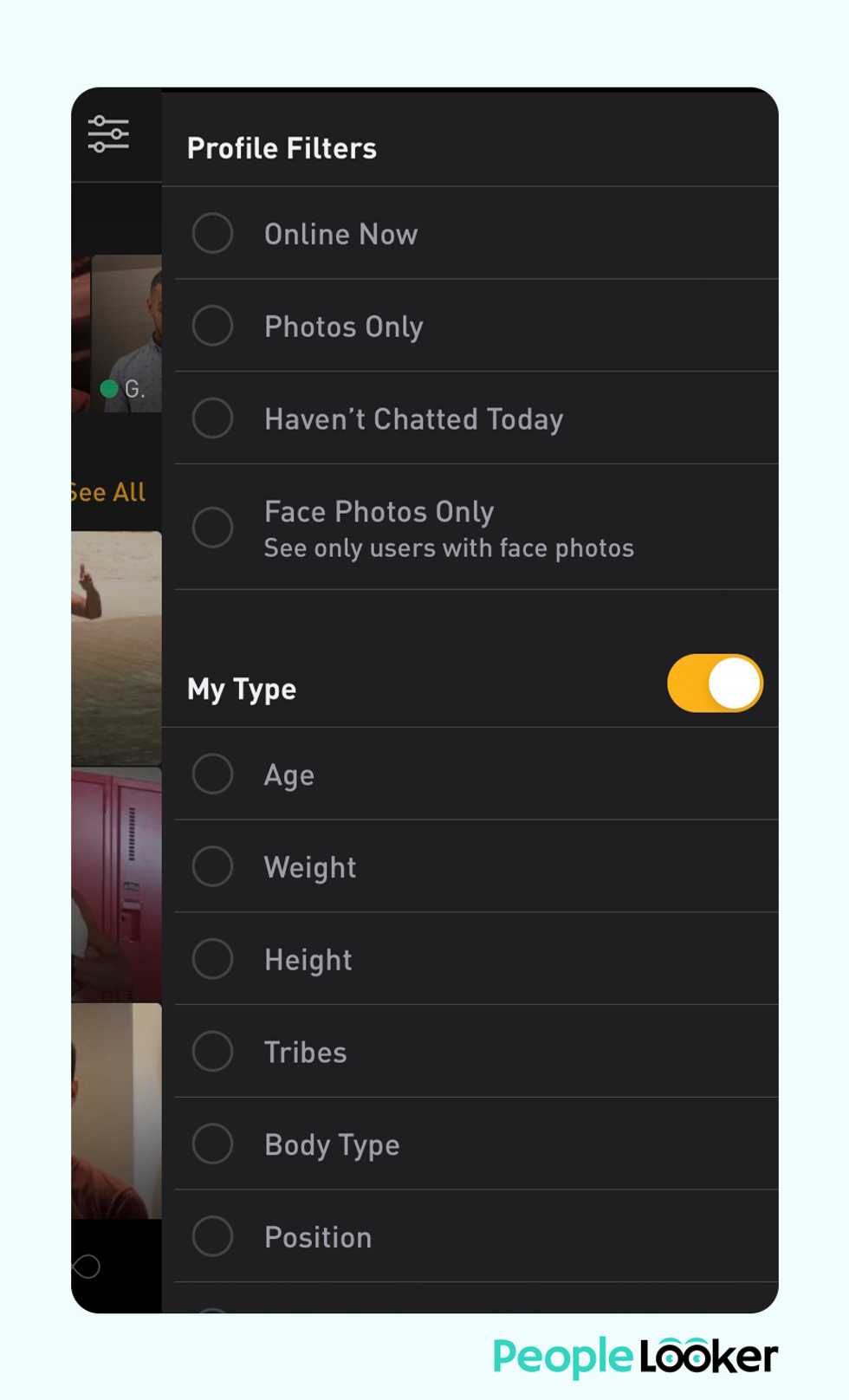 Grindr also allows you to set expectations—literally—with an "I'm Looking For" menu and a handful of "Meet At" options to designate whether you prefer meeting at a bar first or are comfortable visiting or hosting at home. Additionally, Identity and Sexual Health sections allow you to let people know your gender and pronouns, as well as your HIV status and most recent STI test date.
When it comes to interactions with other members, unlike Tinder and Bumble and their ilk, Grindr doesn't require two people swiping right on each other to initiate messaging. In fact, it doesn't even require profile photos.
Users looking to break the ice without using their words can send a "tap" (think of Facebook's "poke" feature)—options being "looking," "hot" and "friendly"—to indicate interest in a low-key way.
What makes Grindr different from other gay dating apps?
So what is Grindr, app-wise, in the gay dating world, after a decade on the scene? Is it still the top dog? Or is it the dinosaur that young gay guys mock their predecessors for using?
While its sheen might have faded somewhat, no other app has truly taken over in the gay dating space. With over 27 million users—including more than 3 million daily—in nearly 200 different countries, Grindr is still the most popular dating app for gay and bisexual men.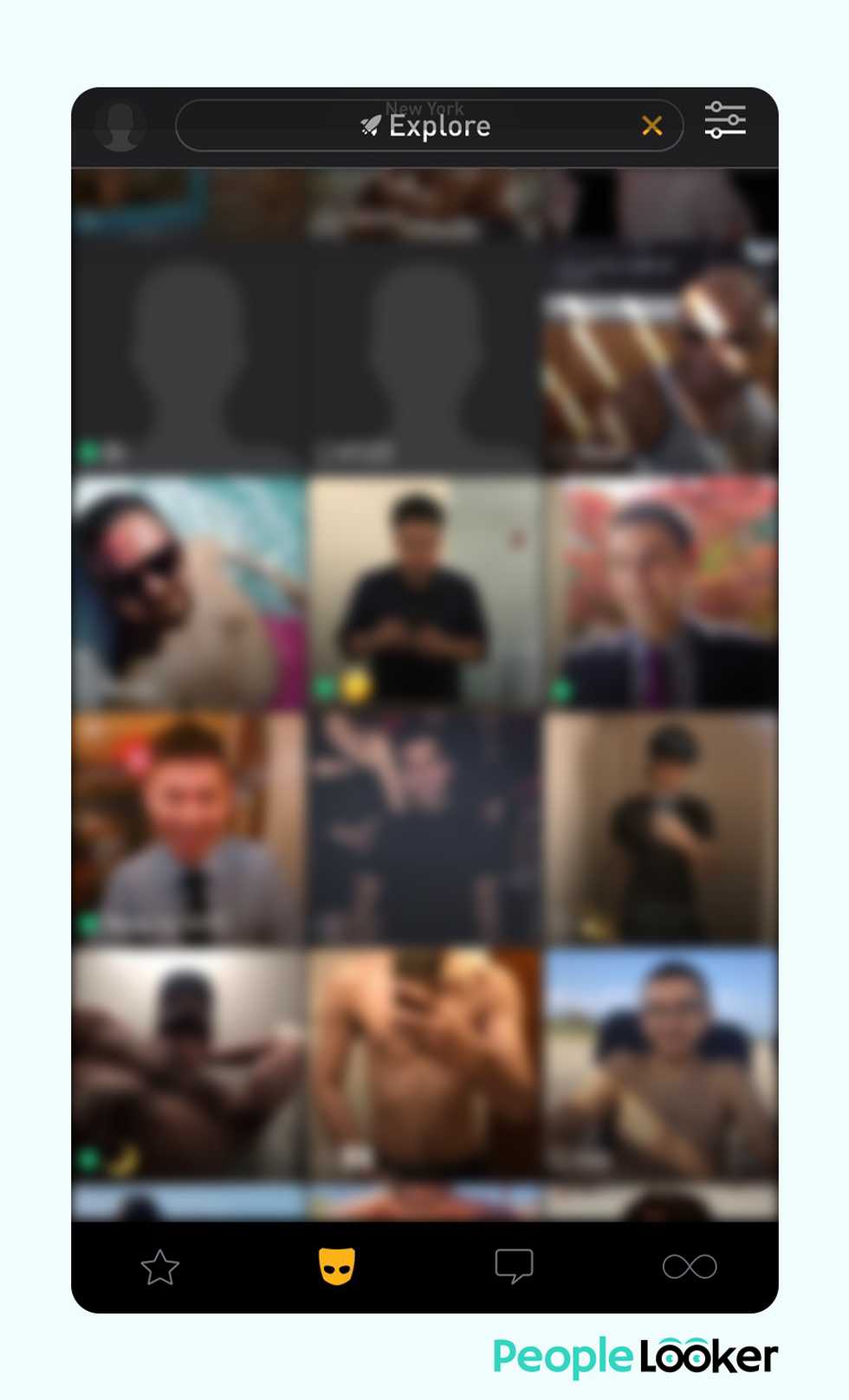 Even if you don't love certain aspects of it, its sheer popularity gives it an advantage as the best place to find other guys. And while more recent iterations have left open the door for non-hookup-based interactions—newcomer Chappy, for instance, says it wants to help users find long-term love (and even platonic friendships) as well as casual sex—Grindr's functionality makes it clear that it's still for finding someone for right now.
Features like the geolocation aspect, the option to indicate that you're looking for "Right Now" and that you're willing to meet at "My Place" or "Your Place" and Grindr XTRA's ability to search for users who are online at the same time as you leave little to the imagination in terms of what the desired outcome of Grindr interactions is.
User reviews are pretty mixed, however, with many complaining of bugginess and crashing issues, and others frustrated about the high cost of Grindr XTRA and Unlimited. Also common are "Grindr horror stories"—though Grindr success stories (even ones ending in marriage) aren't hard to come by, either.
What information does Grindr collect?
Unlike some other apps, Grindr is very forgiving in terms of what information it wants from you.
While the geolocation aspect means that it tracks where you are in the world, you don't need to link your Grindr profile to any social media apps, upload your photo or enter your real name. Beyond using an email address and a password to log in, there's no real attempt to verify anything about your identity.
It asks you to set your age, but you don't need to share it with other users., You can share as much or as little detail as you like within the app's profile setup.
As for the app's data collection and storage policies, they are relatively standard. With some aspects, like HIV status, Grindr makes clear that it won't share with any third parties. The app's privacy policy does not make clear whether or not it deletes your data when you delete your account.
What does Grindr cost?
Grindr is completely free to download, but if you don't cancel your subscription within a week, you're automatically signed up to start paying regularly for Grindr XTRA—at a rate of $24.99 a month.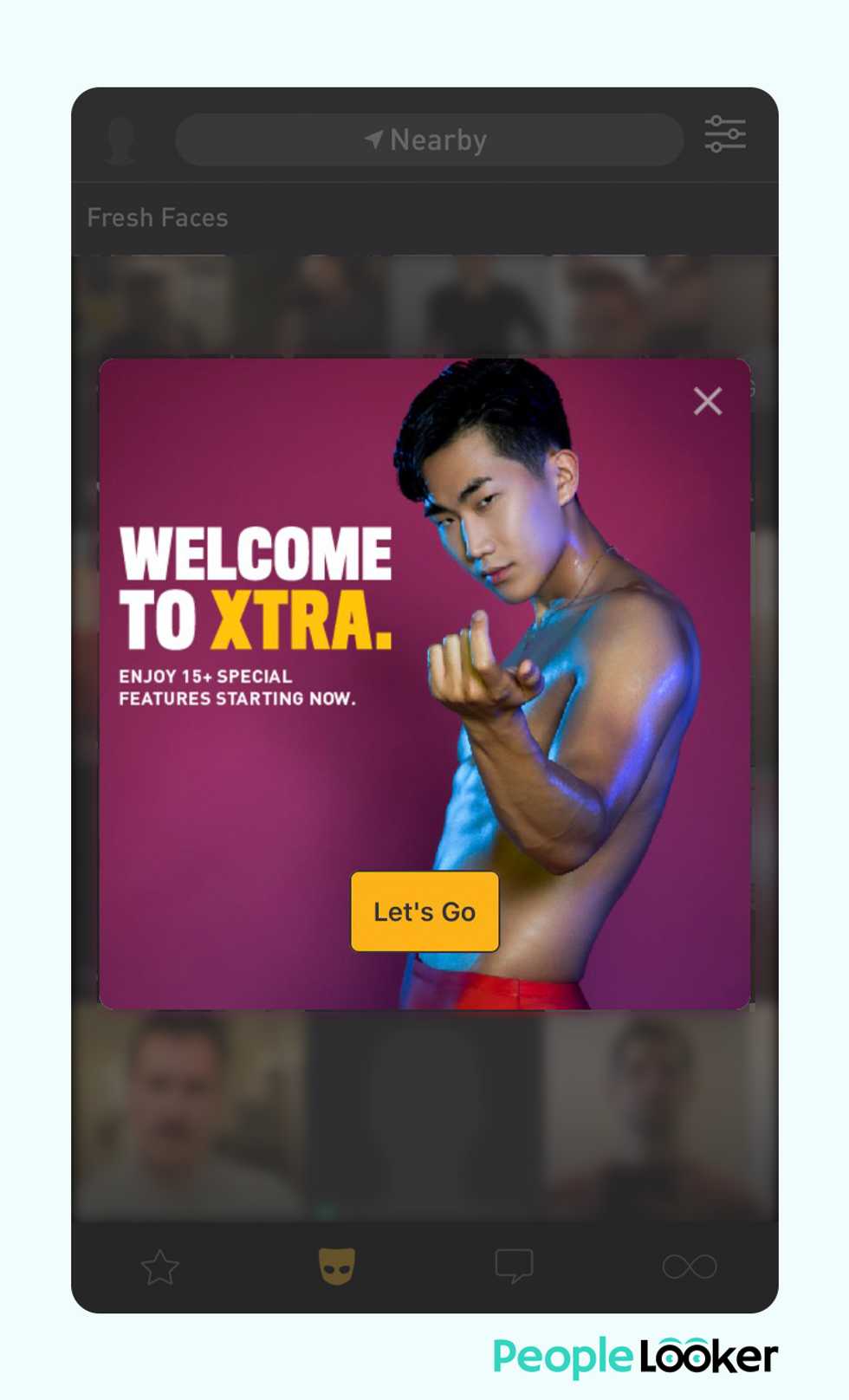 However, if you cancel that subscription without deleting the app entirely, you can keep using the Grindr app for free. Some features won't be available to you—in particular, the Advanced Filters, which let you narrow down which users you see to just those currently online, only profiles which have photos and who haven't yet chatted with anyone else today. You can also specify looks-based filters like weight, height, body type, and ethnicity, among others. You'll see advertisements as you scroll through your nearby users. Still, if using the app without paying a dime is your primary concern, that's very much an option.
If you do pay for Grindr XTRA, you get some added features: no ads, the ability to send as many photos as you want at once, no limits on the number of profiles you can favorite, read receipts so you know when another user has seen your message, the ability to save certain stock phrases if you want to reuse opening lines without typing them out every time, the use of the aforementioned Advanced Filters and more. If you want to make a longer commitment than just one month, you've got options of $36.99 for three months, and $92.99 for a year.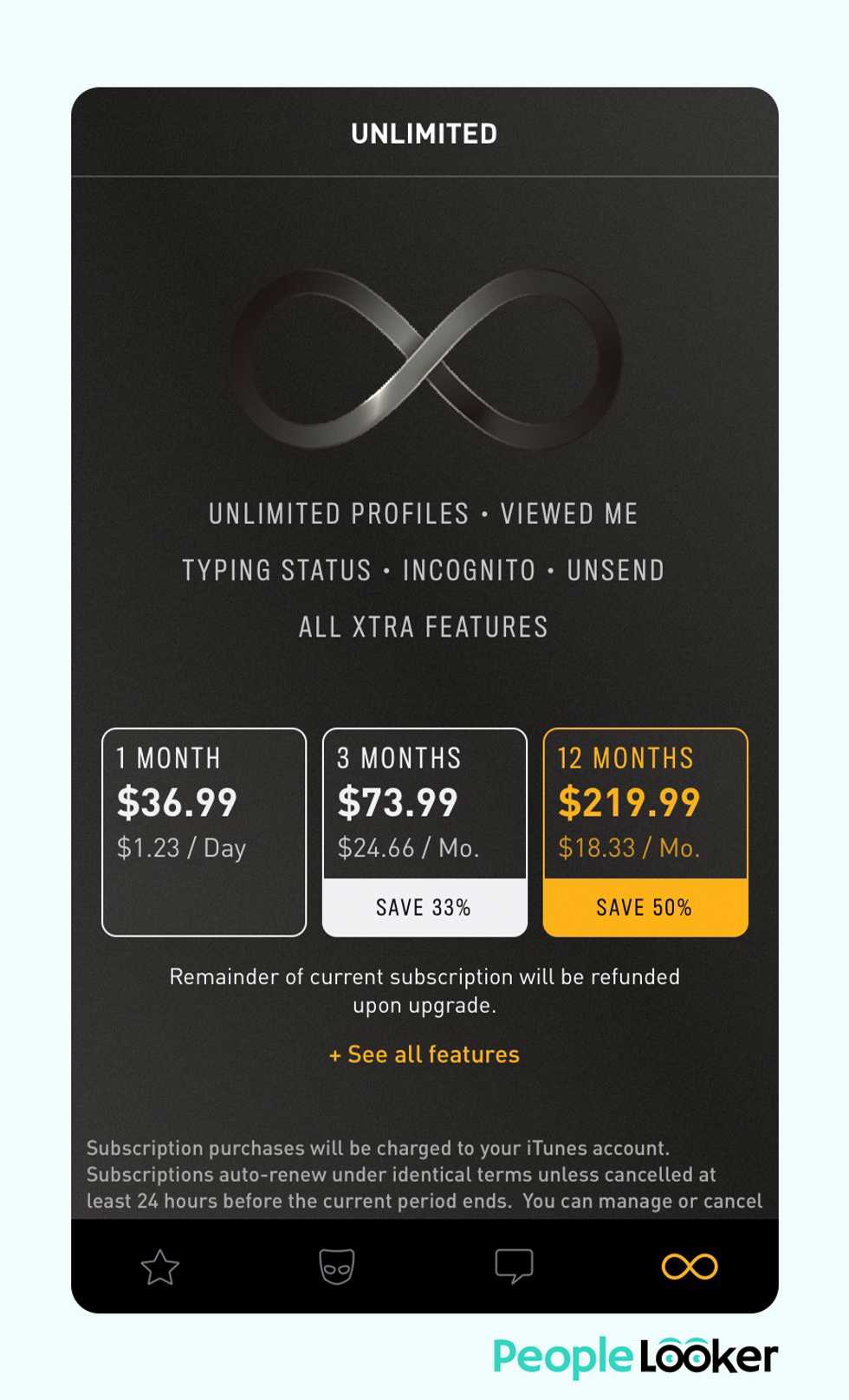 Grindr offers premium plans for those who want to unlock even more features. Grindr Unlimited, which costs $36.99 for one month, $79.99 for three months, or $219.99 for 12 months, allows you to view unlimited profiles, see who's viewed your profile, see when someone is typing, remain incognito so other users can't see you, and even unsend messages—on top of the features you get with Grindr XTRA.
Is Grindr safe?
While Grindr's state-of-the-art technology and the size of its user base may make it feel safer than smaller, older online dating options, using Grindr can be risky in several ways.
For starters, the focus on last-minute, sex-oriented meetups rather than slowly getting to know someone can mean you're more likely to end up alone with a stranger—which could be a recipe for a fun hookup, or disaster.
Second, Grindr's relatively low bar for information collection means there are a lot of users, but it also means it's easy for people to misrepresent who they are—or lie about their identities entirely. In that kind of situation, even using a people search service to try to get more info on the person you're talking to could prove difficult or fruitless.
Third, and most seriously, the fact that Grindr is an app for gay men, and that homosexuality is still highly taboo or even illegal in some parts of the world, means that users may feel the need to be on guard at all times—not against basic dating scams, but against people trying to harm you. In the past, technical vulnerabilities on Grindr have allowed people to use third-party apps to track Grindr users' locations without their knowledge, and that was the case as recently as August 2019. Even if you turn off your location, the app will still approximate where you are based on your relative closeness to other users with their locations turned on.
If you are going on a Grindr date or hook-up, consider meeting in public—at a bar, cafe or restaurant near your place or your date's—before heading to a private location. That way, you can make sure your date is who they say they are and get a feel for them in a less vulnerable situation. Letting close friends know you're going on a date is a good idea; in case anything happens, they'll know to alert the authorities.
Grindr is highly conscious of the potential danger of sexually transmitted infections; the profile section allows users to list their HIV status, the month of their last STI test, and will send you reminders to get tested on a regularly if you like, as well as providing a Sexual Health FAQ within the app.
Conclusion
It's easy to see why Grindr has a reputation as the go-to destination for gay men who are looking for dates—or hookups. The app has been around for a decade, but its features and functionality have kept pace with newer apps.
The sheer size of its user base makes it hard to ignore for any guy out there trying to meet other guys, and though it's more focused on hookups than long-term relationships, it's still possible to find lasting love in the arms of someone you thought might be just a one-night stand.
Much like Tinder, using Grindr isn't necessarily enjoyable—the focus is on looks over personality, and encourages people to speed from first impression to first hookup rather than taking their time getting to know someone. However, it's still a powerful option for meeting other men looking for the same thing as you.